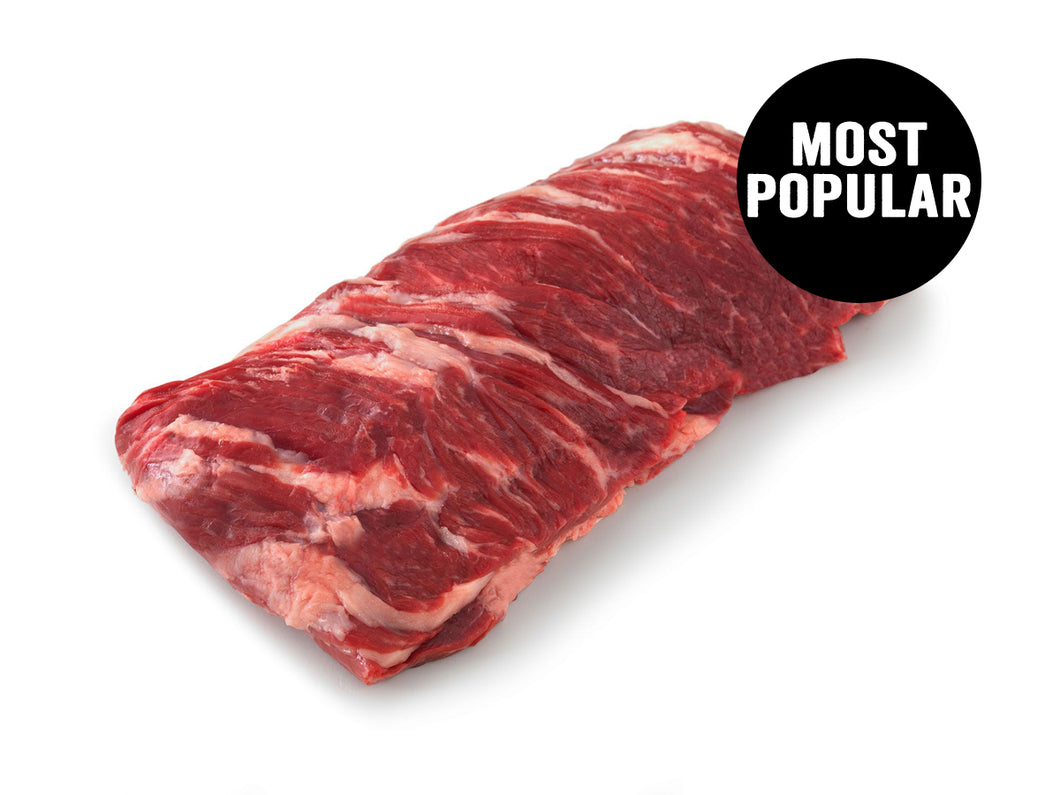 Skirt Steak - Teva Brand
$18.50/lb
Regular price $41.99 Sale
Skirt Steak is a very popular flavorful steak that has a distinct striated grain and rich in beef flavor. Ideal for many dishes and similar in some ways to our Sirloin Flap.

Skirt Steaks are easy to prepare by cooking them on high heat and slicing thinly against the grain at a 45º angle making them very tender for a "melt-in-your-mouth" culinary experience.

Perfect for fajitas, tacos, salads, and much more!
Cooking Methods: Grill. Pan sear. Oven. Broil. Sauté. Skewer
Sourced
All Natural Teva Angus Beef
Hormone and Anti-Biotic Free
OU Certified Glatt Kosher